Be an asset seller on our
Private Debt Investment Marketplace
Connecting asset sellers with investment managers - We fast-track your readiness to engage institutional investors.

Instantly broadcast your investment portfolios to multiple investors

Streamline the investor-approved due diligence process

Create investment proposal pitch decks to accelerate investment decisions

Access investor-ready issuance and technology infrastructure to manage transactions
Marketplace Listing
Our Marketplace serves as a dynamic platform where asset sellers can prominently feature both their company and investment portfolios. This interactive space is engineered to facilitate not just exposure, but meaningful engagement, thus offering sellers a unique opportunity to highlight the distinct qualities of their assets and instantly scale their access to an audience of institutional investors.
Due Diligence
We provide specialised support to asset sellers by meticulously preparing and maintaining due diligence resources in a manner that resonates with the criteria of institutional investors. Our approach is designed to maximise the probability of securing a favourable decision from investment committees.
Note Offering
Our Credit and Legal Structuring team is dedicated to assisting asset sellers in crafting a comprehensive note offering that is specifically tailored for investor presentation. Our expertise covers the spectrum from mapping out the intricate transaction structure to addressing vital legal nuances. We generate a polished investment proposal and term sheet that not only aligns with investor expectations but is grounded in real-time investor mandates.
Transaction Servicing
Our integrated note issuance infrastructure equips asset sellers and investors with the tools they need to seamlessly and cost-effectively manage investment programmes from inception to maturity. By offering a synergistic blend of note issuance expertise, automation capabilities, and dynamic investor reporting features, we empower participants to focus on what truly matters: delivering investment outcomes and scaling for further investment growth.
Why Tradeteq Marketplace?
Diversify your funding partners
The strategic diversification of funding partners is essential for private debt providers for several compelling reasons:
Risk Mitigation: Broadening your spectrum of funding sources serves as a multi-faceted shield against various financial risks, including credit, interest rate, and liquidity vulnerabilities.
Operational Flexibility: A diversified pool of funding sources often comes with a range of criteria and terms, granting you greater latitude in capital allocation. This varied funding base simplifies the process of scaling your operations, whether you need to expand or contract.
Enhanced Negotiation Leverage: Access to multiple funding options amplifies your negotiating power, enabling more advantageous terms of funding. Additionally, the competitive tension among various funding sources can spur innovation and result in more favourable investment practices.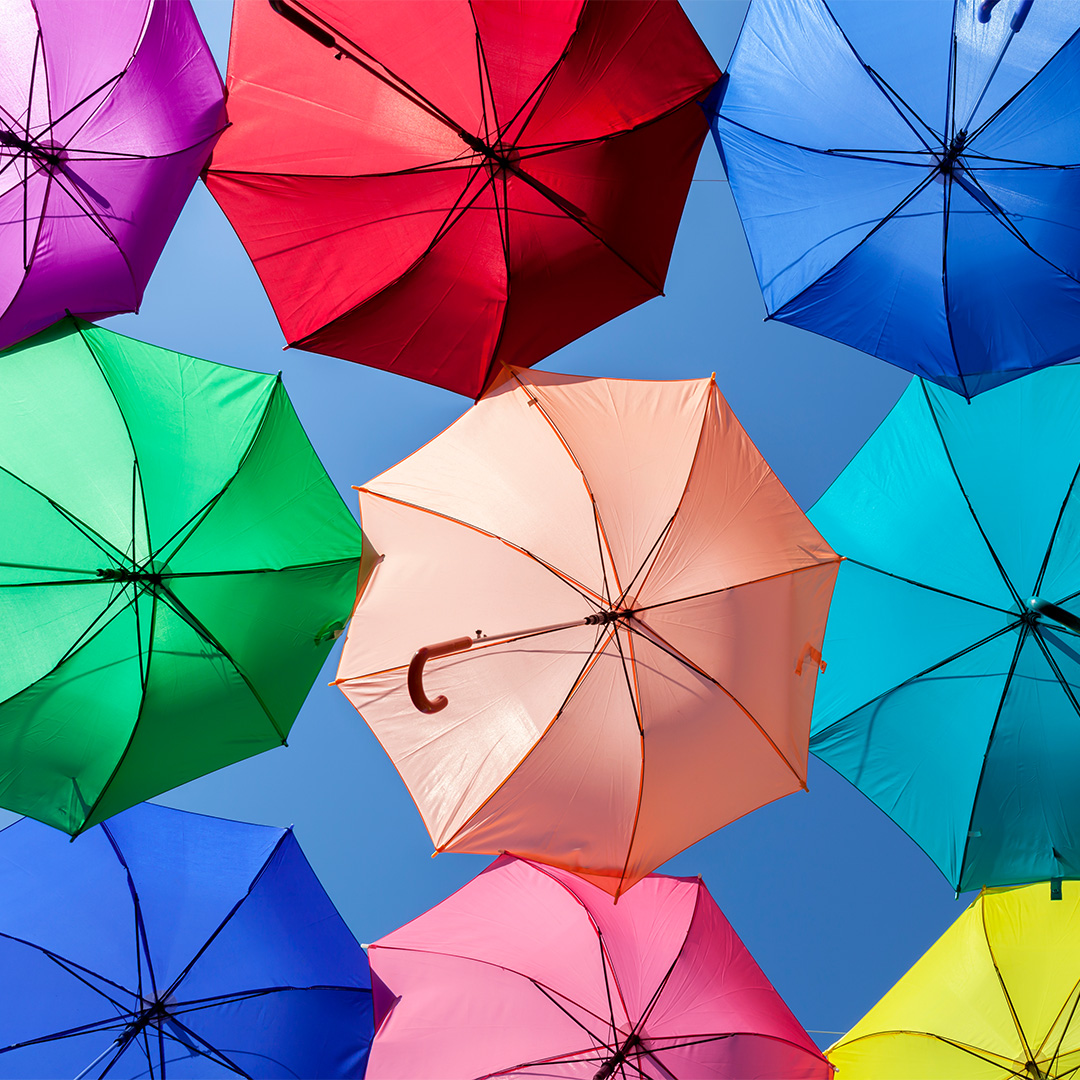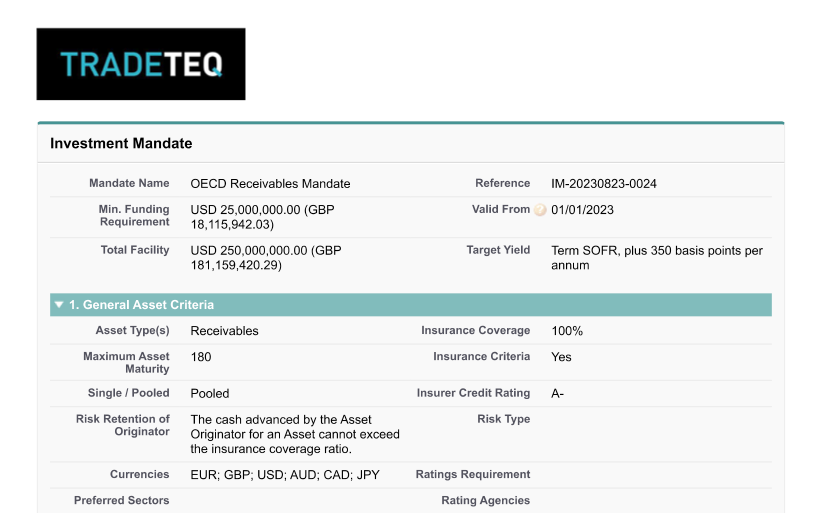 Investment mandate
Access more than 100 investors
Our investor community on the platform is a diverse and dynamic mix that includes institutional investors, hedge funds, and broker-dealers. Each of these entities is actively engaged in seeking investment opportunities within the private debt sector. To provide a glimpse, here's what a sample investment mandate typically looks like.
Teybridge Capital Europe
Dylan Martin, CEO
"I've worked with the Tradeteq team for a number of years across several ventures and Tradeteq has always been a reliable partner. They've always been able to come to the party with institutional investors with securitisation structures and that partnership is incredibly important to our overall offering. Gaining access to those institutional capital markets has benefited us and we certainly see the relationship with Tradeteq continuing and scaling over the coming months and years."
Vabble.io
Pablo Terpolilli, Founder and CEO
"The idea of creating Vabble happened because of the experience I had while working with the team at Tradeteq. I got front seat exposure to see exactly what was happening in trade. We have been working closely with Tradeteq to basically have the entire trading infrastructure face our distribution side, so our distribution is really the Tradeteq infrastructure. They are the infrastructure provider as it relates to distribution."
Mercore Group
Anthony Wadsworth-Hill, COO
"We had previously thought that you needed to be a non-bank originator with substantial origination volume. What we've now come to understand is actually, you don't need to be there and you can grow with Tradeteq, starting perhaps at a smaller amount and grow into the tens and hundreds of millions thereafter. So we see Tradeteq being a really key part for us going forward."
Kountable
Chris Hale, Founder and CEO
"The things the Tradeteq team committed to that I'm very grateful for is that they put some technology around some pretty complicated but really valuable stuff which is the governance layer. How do you build a fund? How do you compartmentalise the fund? How do you audit the fund? How do you report on the fund? All those things, that for a small company like us, big investors get worried about."
Why Tradeteq?
We help accelerate investment decisions
We bring a wealth of expertise in investment banking, securitisation, and technology to the table. Recognising that the investment lifecycle can often be a drawn-out affair, we've streamlined the process for both asset sellers and investors. Leveraging our specialised knowledge and innovative solutions, we accelerate your journey to a transaction-ready state, achieving efficiencies that substantially reduce both time and cost compared to traditional investment approaches.